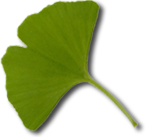 TRAINING ...
Adobe Specialists...
With its Creative Suite software, Adobe has long been the leader in the production of on-line tools for digital development and deployment. Ginko Media specialises in Adobe software training, in particular Dreamweaver, Photoshop, Premiere, Flash and After Effects.
Training in Adobe software is often prohibitively expensive, but you will find Ginko Media's rates pleasantly suprising. Give us a call to discuss your training needs and our special rates for group training.