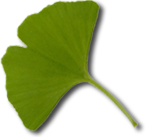 GINKGO MEDIA ...
Media Training, Education and Production
Ginkgo Media are located in Central Victoria, Australia
With a long history in education and digital media, Ginkgo Media is well placed to provide your media education and training needs. Ginkgo Media specialise in Adobe Software training to produce educational digital media for deployment in the on-line world. Ginkgo also works closely with RTO's, schools and teachers to provide training materials as well as teacher professional development.
A personal and professional approach to training means that you and your staff or colleagues receive the best training available to suit your needs. In a very short time you will be designing and producing web sites and on-line video. You can also learn to create web animations and digital visual effects for use in your training materials.
SPECIALISTS IN ADOBE SOFTWARE TRAINING...
Ginkgo Media specialise in Adobe Software training. In particular Dreamweaver, Photoshop, Premiere Pro, Flash and After Effects