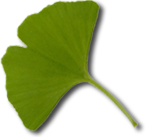 PRODUCTION ...
Ginkgo Media Can Produce Your Video / Web Site
Completely equipped to shoot HD video and DSLR photography, we are ready to shoot and edit your project economically and with short turn-around times.
Ginkgo Media can produce your site and / or your video for you. Over the years we have completed many client web sites as well as educational products and projects.
Our speciality is education - we can record guest speakers, demonstrations, 'how to's' and the like. We can also produce interactive media, scientific, mathematical and musical diagrams, explanations, animations and video.
Meticulous attention is paid to every detail of your production - vision, audio, lighting, design and production. Nothing is left to chance ensuring that your final product is professionally produced and deployed.