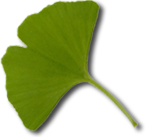 Event Video Recording ...
Ginkgo Media are Keynote Speaker Recording Specialists...
If you are holding a seminar or educational event and want to add value for you participants...
Ginkgo Media have the experience to video record your keynote speaker with a minimum of intrusion to the event. Multi camera shoots are available at a remarkably reasonable price. Get in touch with us to discuss your needs.
Below is a list of examples of this type of work that we have undertaken in the past.
Robert Burke - Expansive Learning Network Launch - Geelong Conference Centre - Futures Thinking - 4/5/2012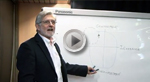 Andrew Douch - Food for Thought - Gordon TAFE - 21/10/2011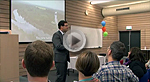 Brad Beach - The Actual Simple Truth About e-Learning - Gordon TAFE - 27/05/2011