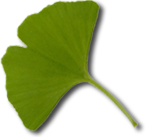 GINKGO MEDIA ...
Media Training, Education and Production
Ginkgo Media is a small video production business located in Central Victoria, Australia.
Ginkgo Media specialises in educational and instructional video and web site production. We produce video for a number of clients in the Geelong and Central Victoria region. We also produce video for a number of YouTube channels.
Beginning Bluegrass Banjo
Tales From Porcupine Flat
Family History for Beginners
Beginning Bluegrass Bass
The Mathwriter
Client Videos
Ginkgo Media also undertake video production training classes around Victoria on occasion.
Contact Mark Wardle on 0409 800 069 for an obligation free discussion where we can plan your training or production needs.